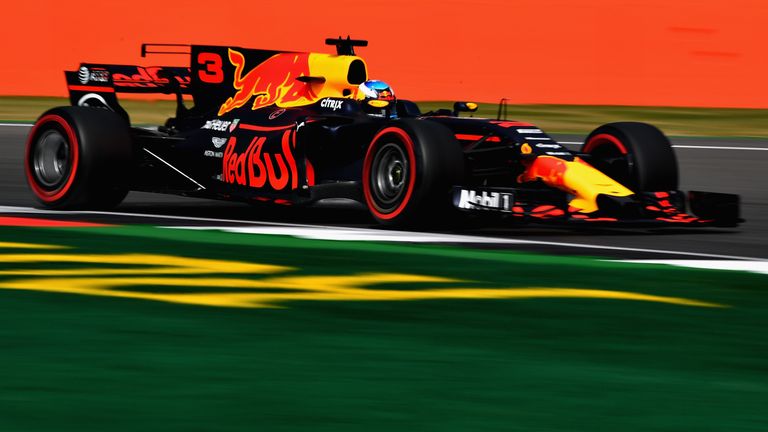 The second free practice session at the Azerbaijan Grand Prix of Formula 1 has been a bit more clarifying than the first one. Daniel Ricciardo (Red Bull) is leading the practice.
The Australian Ricciardo reached the first position of the time table from the first half hour of the second free session. He led the training over the Finnish Kimi Raikkonen (Ferrari) and the Dutch Max Verstappen (Red Bull).
After the first practice session, in which Mercedes and Valtteri Bottas set the fastest time, Daniel Ricciardo was the fastest in the second test session for the Azerbaijan Grand Prix. The Australian, winner of the previous race held in Baku, stopped the clock in 1: 42.795, edging Kimi Räikkönen by only 69 thousandths and his partner, Max Verstappen, by one tenth.
Verstappen, also from Red Bull went off track again in this second practice session. However, that did not stop him from being the third fastest on the track and completing 27 laps.
Valtteri Bottas scored the fourth fastest time, seven tenths behind Ricciardo, and Hamilton was fifth. Fernando Alonso has managed to shoot better than expected and despite his lack of top speed, he has been sixth, leaving very good sensations. Of course, the Spaniard is expected to suffer in the race, since on the straights his Renault McLaren will be very vulnerable to the attacks of his rivals.
This Saturday, the pilots will have a final test session before qualifying.
1. Daniel Ricciardo/Red Bull – 1:42.795, -1.482 from FP1
2. Kimi Räikkönen/Ferrari – 1:42.864, -3.997 from FP1
3. Max Verstappen/Red Bull – 1:42.911, -2.648 from FP1
4. Valtteri Bottas/Mercedes – 1:43.570, -0.672 from FP1
5. Lewis Hamilton/Mercedes – 1:43.603, -1.597 from FP1
6. Fernando Alonso/McLaren – 1:43.700, -2.765 from FP1
7. Esteban Ocon/Force India – 1:43.814, -1.423 from FP1
8. Carlos Sainz Jr./Renault – 1:43.834, -4.907 from FP1
9. Kevin Magnussen/Haas – 1:43.977, -3.457 from FP1
10. Nico Hülkenberg/Renault – 1:44.091, -2.658 from FP1
11. Sebastian Vettel/Ferrari – 1:44.127, -2.386 from FP1
12. Sergio Perez/Force India – 1:44.142, -0.933 from FP1
13. Romain Grosjean/Haas – 1:44.425, -2.431 from FP1
14. Lance Stroll/Williams – 1:44.459, -2.131 from FP1
15. Pierre Gasly/Toro Rosso-Honda – 1:44.712, -1.780 from FP1
16. Charles Lecerlc/Alfa Romeo Sauber – 1:44.940, -1.935 from FP1
17. Sergey Sirotkin/Williams – 1:45.007, -1.473 from FP1
18. Brendon Harlety/Toro Rosso-Honda – 1:45.051, -1.696 from FP1
19. Stoffel Vandoorne/McLaren – 1:45.288, -2.679 from FP1
20. Marcus Ericsson/Alfa Romeo Sauber – 1:46.042, -1.031 from FP1